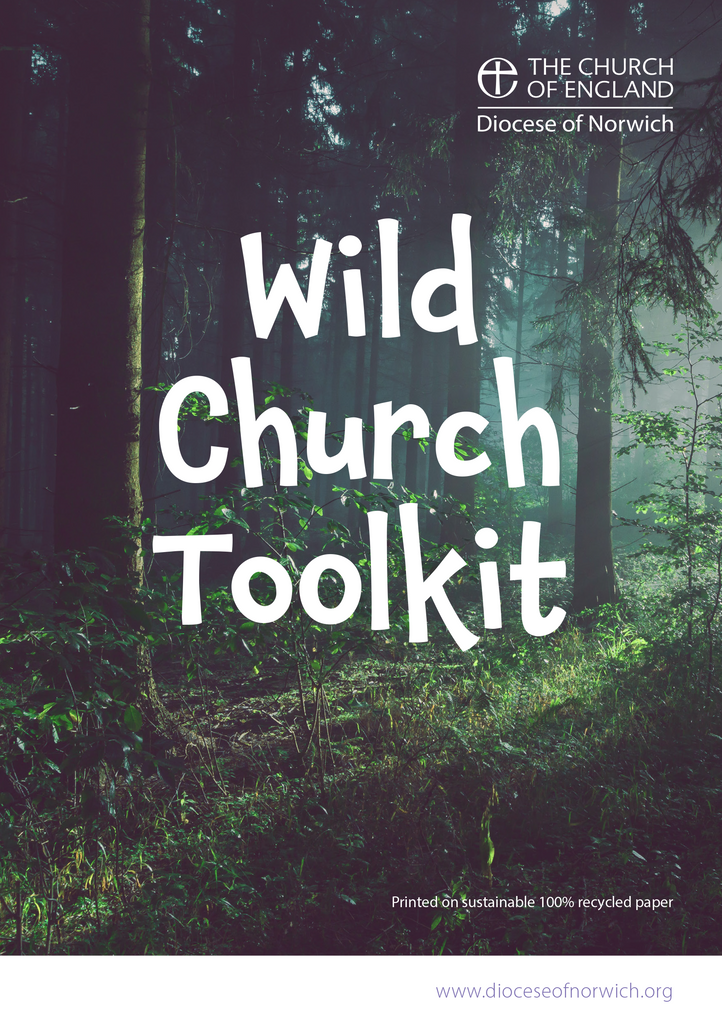 Wild Church Toolkit
The Wild Church Toolkit has been produced by the Diocese of Norwich Mission Enablers Team to explore the basics of Christian spirituality, church and mission in the natural world. It is a guide to support others in growing their own form of outdoor worship. The toolkit covers practical issues and answers a variety of questions. In addition, it showcases the variety of mission and ministry happening in the Diocese.
The toolkit provides the foundations in supporting others to connect with creator, creation and community and in doing so, showing love to all three. In addition, the Mission Enablers Team have created the 'Wild Church Hub (East Anglia)' on Facebook to further enable, equip and encourage others and to act as a forum to showcase what is happening in the Diocese and further afield. 
We are thankful to Bishop Graham for endorsing this resource: "So I commend this resource to enable us to live out one of our key Anglican marks of mission to strive to safeguard the integrity of creation, and sustain and renew the life of the earth. We can use the toolkit to build upon the momentum of the activism of young Christians. It can be used to further our new-found appreciation of our natural surroundings that was discovered during the lockdowns of COVID-19, and to learn from the example of St Francis of Assisi who lived a life in a close rhythm with the natural world. It's time to celebrate the season of Creationtide."
Our prayer is that this toolkit will help cultivate the seeds that are being planted on the patch of earth where God has called us, to enable all to flourish. Our hope is that we can work to ensure that ecological concerns are integral to our life together as we care for our single island planet home.