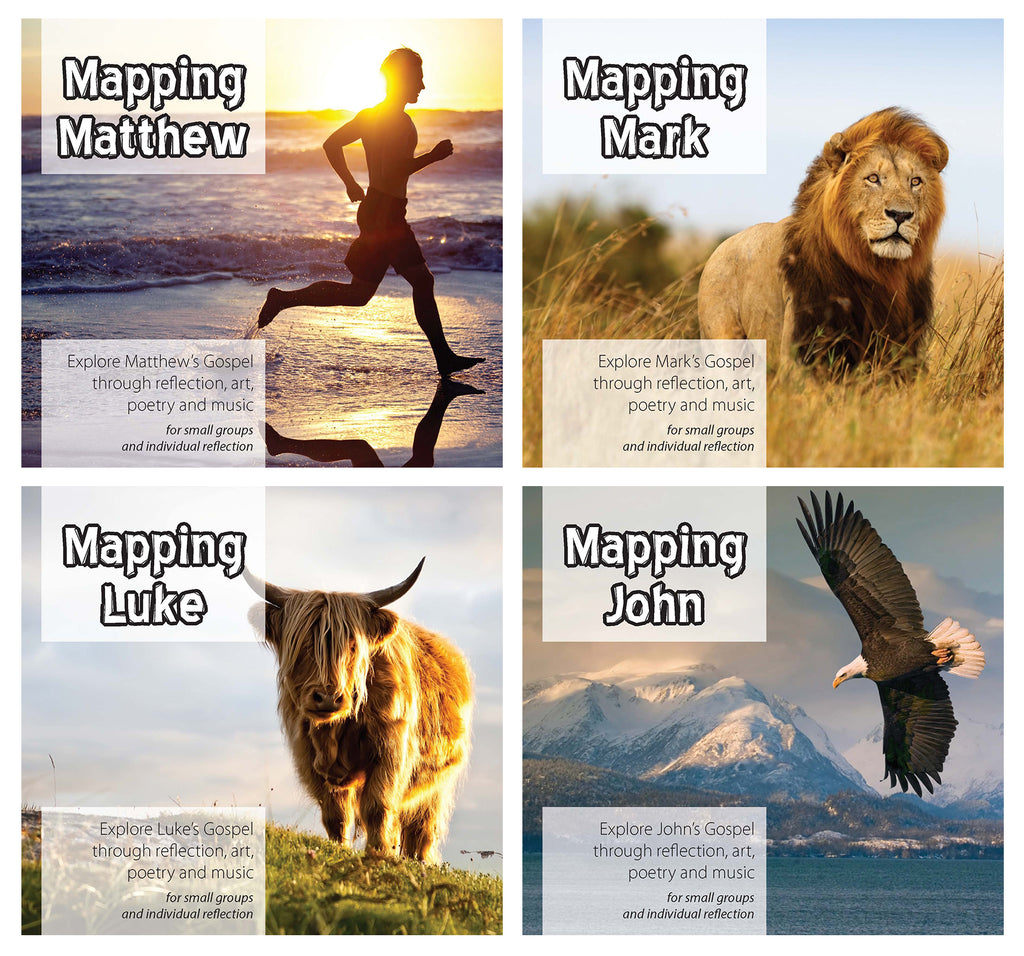 Mapping the Gospels
The complete set of four Gospels: Mapping Matthew, Mark, Luke and John.
Each set usually costs £2, but purchase all four together for the reduced price of £1.50 each (£6 in total).
Each 'map' takes you on a reflective journey through a key episode of the Gospel with the help of art, poetry and music and invites an interactive response. No prior knowledge is required, yet even for those who know the gospel well there's something new to discover.
Unfolding each reveals a wide range of tools to help you navigate your way around a particular episode. Music, art and poetry are offered to stir the imagination and stimulate new insights. As well as links between the text under the spotlight and the Old Testament, connections are made with issues of our own time.
Read more about the series on the Mapping the Gospels website.

Theologians from every age are drawn upon to enrich understanding and, as with all these other tools, to invite a personal response. In fact, space is set aside on each map for people to make their own mark, to add their own reflections, to become theologians themselves... and all this in just one piece of folded paper!

"Here are ways into studying the gospel which are attractive, engaging and stimulating. They are splendid - thought provoking, reassuring, theologically literate and stirring to the imagination."  The Rt Revd Graham James, former Bishop of Norwich

"Whenever people see and open these maps their eyes light up! Thank you for making it possible for us to explore Christian faith with the whole of our being."  Elizabeth Moore, Anglican Adult Education Adviser