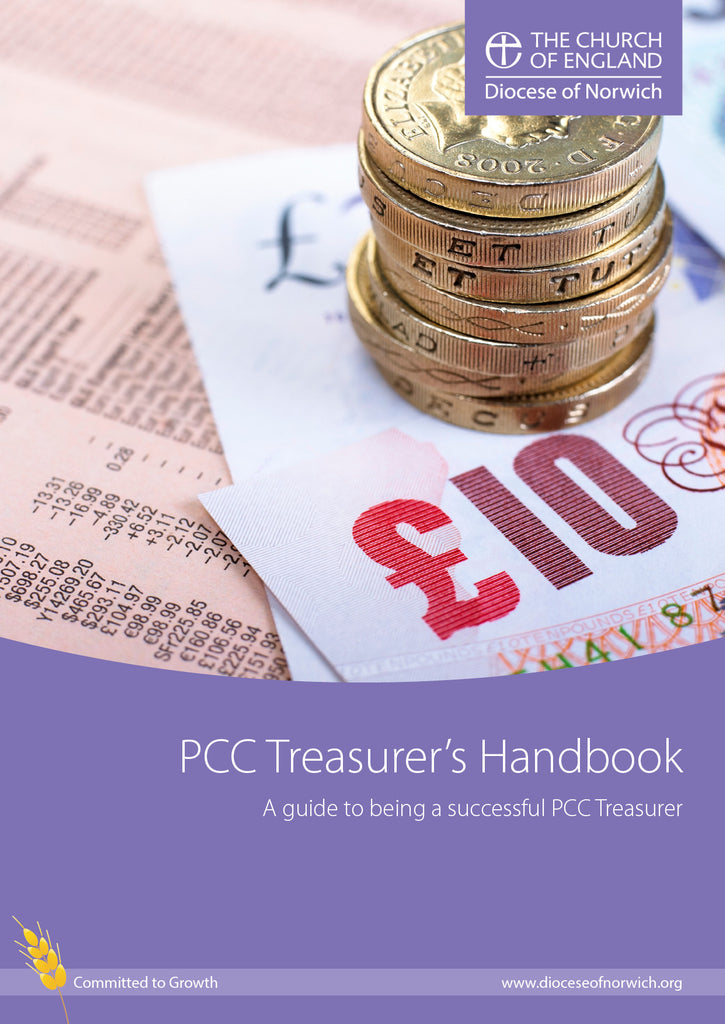 PCC Treasurer's Handbook
The role of a PCC Treasurer is a highly trusted and respected one.
The considerable time and effort people in this role give is of huge value to the PCC, and we hope that this handbook will be both helpful and of interest to Treasurer's.
It has been produced following suggestions from fellow treasurers for some Diocesan guidance on the role within the PCC, and is produced in A4 booklet format.
The booklet is available for free when ordering for a parish within the Diocese; to receive a copy if you are not within the Diocese of Norwich a charge of £5.00 is required.