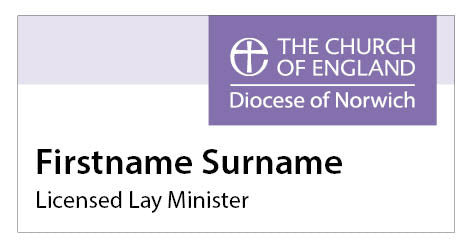 Licensed Lay Minister badges
All Licensed Lay Ministers can order a name badge.
If you haven't already, visit this link to place your order.
If you would like a second or third badge, or you require a replacement, these cost £5 each and can be ordered here through the online shop. Simply add the number of additional badges you wish to purchase to your shopping cart and proceed to the checkout.
Please do not pay for badges here through the online shop until you have first placed your order using the form link above.